Deaf Evangelism And Fellowship, Inc.
"Ministering to Deaf Globally."
P.O. Box 32, North Syracuse,
New York 13212-0032
315-­458-7038 deafinc@deafinc.com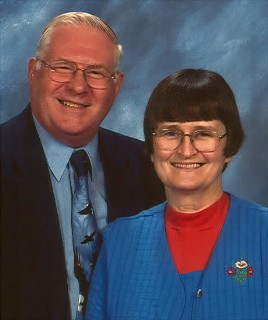 How then shall they callon Him in whom they have not believed? and how shall they believe in Him of whom they have not heard? and how shall they hear without a preacher?
Romans 10:14


Steve Blann was born and raised in Baldwinsville, New York. Sherry Blann was born in St. Louis, Missouri and raised in Oneida, New York. They both were saved as youth in Syracuse, New York area churches. They married in 1966 after Steve's Navy boot camp. Steve worked 15 years at General Electric as an electronic technician and 20 years at the SUNY Health Science Center as a biomedical engineer. He retired in 1995 and has dedicated himself totally to Christian service.

Steve & Sherry have been associated with North Syracuse Baptist Church (NSBC) since 1970. Sherry has served in Pioneer Girls since 1975. Steve began ministering to the Deaf in 1983 and has pastored the Deaf at NSBC as an unpaid staff member since 1989. In June 1995, Steve was ordained into the ministry of Jesus Christ.

In 1995 Steve founded D.E.A.F. (Deaf Evangelism and Fellowship, Inc.), which is an international mission board to the Deaf. Steve pastors the Deaf at NSBC as a full-time missionary under D.E.A.F. He also ministers to Deaf persons in North America, Central America, and The Caribbean and is planning trips to Europe and Africa. The vision of D.E.A.F. is to add missionaries who can extend the work around the world.